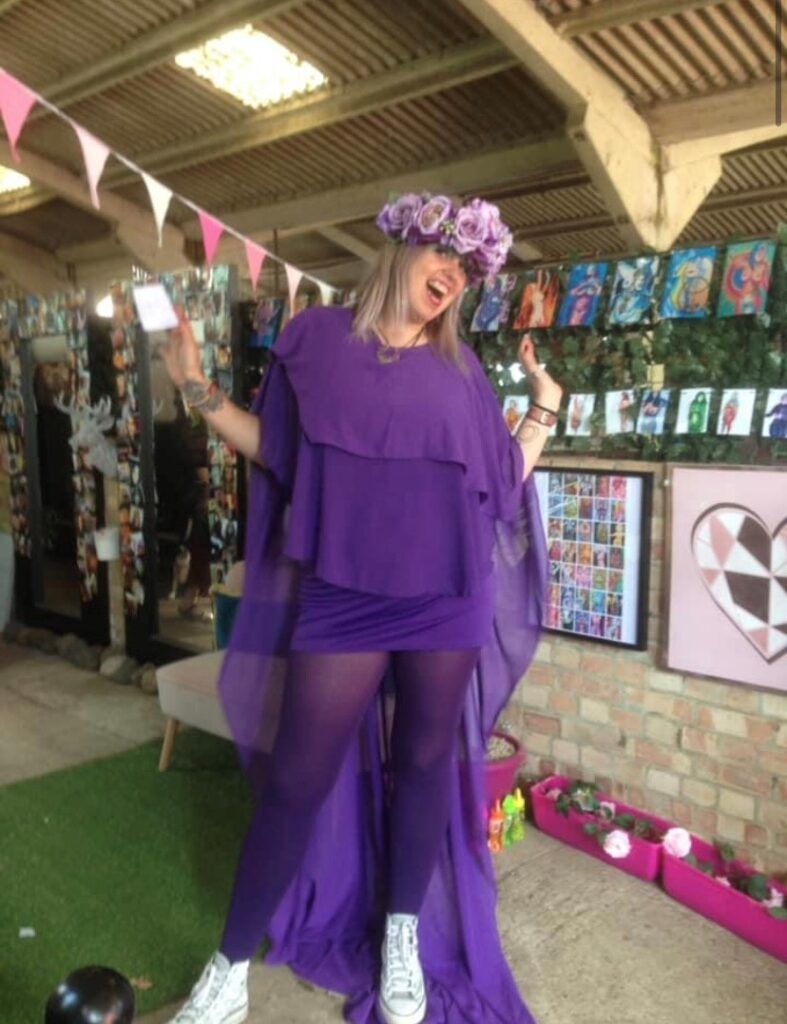 On 3rd July 2022, I flung open the gates to show you all the magnificence and magic of the barn.
Far from finished, she was ready to be seen, and over 30 women attended armed with flower garlands, plants, incense, statues, fire pits, cushions and many other gifts for the barn.
My dream of a collective space had become reality as we all made it "our" space.
We enjoyed a sound bath, yoga, ceremonies, hair sparkles, womb rights, gong bath and so much more! We feasted, we made friends, we honoured each other. We saw each other, we hugged, we cried, we sang, we drummed and we sprinkled magic into each others lives.
The day was perfection.