Can be purchased as a card, A4 print, mug, cushion and canvas print.
Illuminatrix
Shining Bright, Goddess Moon Light, Radiant Presence, Emenating Love, Illuminating All.  I am Her and She is Me, Precious Luminary.  Blessed Be.
Initiatrix
Air Goddess of Moon, Swirling, Whirling, Unfolding, Boundless, Unlimited and Free, Flying through all obstacles, Seer of Visions, Dancing in the dreaming, Breathe Your Divine Grace into me, Blessed Be
Maturtrix
Fullness of Moon, Growing Her Abundance, Embodying Her Presence, Sovereign grounded in the Earth, My realm all Nature, Wild and Free, Blessed Be.
Connectrix
Surrendered to your Flow, I am your Web of Life, All things Connected, In Darkness I bring Light, In fear I bring forth Love, In your service true and free, Blessed Be.
Ignitrix
Her feisty Magnificence, Lights every fibre of my Being, Burning Brighter Every Day, Shimmering with Moon flames, Rising with HER Power, Alive and Free, Blessed Be.
Wisdom Keeper
Brilliance of Dark Moon, Beyond Falseness and Despair, Seeing my Shadow, Ascending from the Underworld, Illuminated in Your Depths, Your Wisdom always Guiding Me, Blessed Be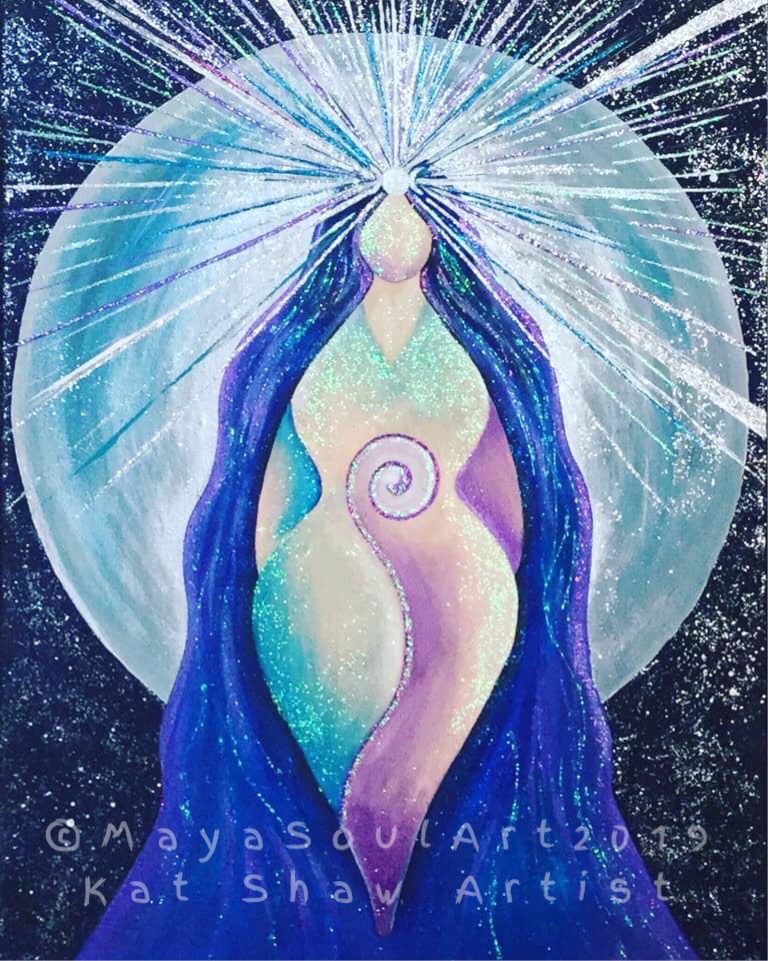 Illuminatrix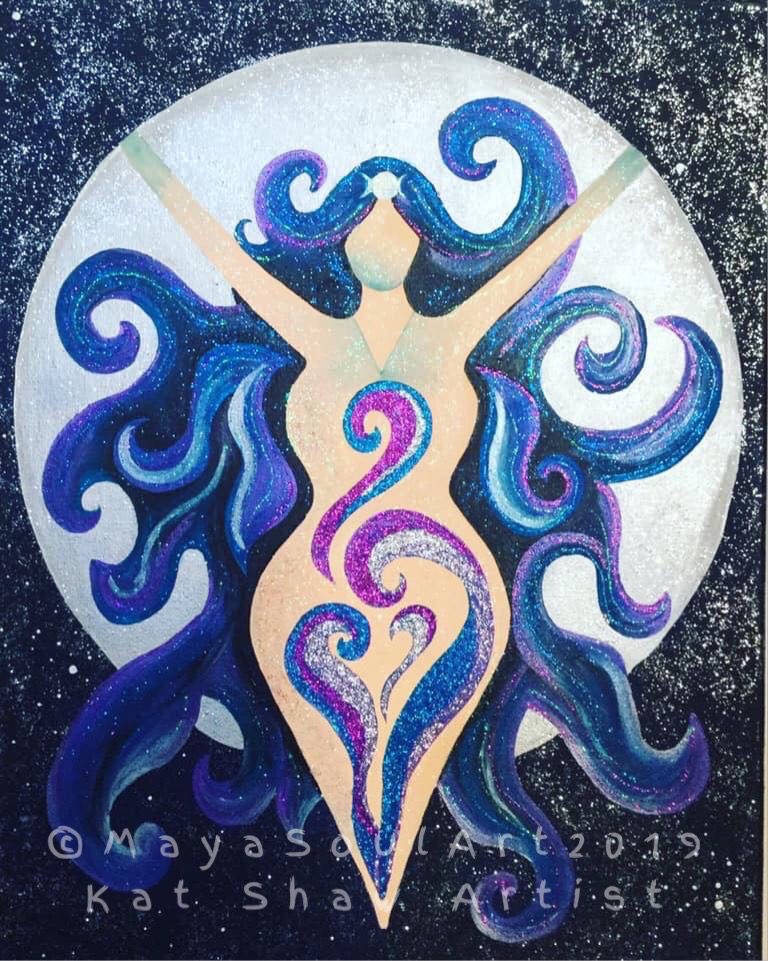 Initiatrix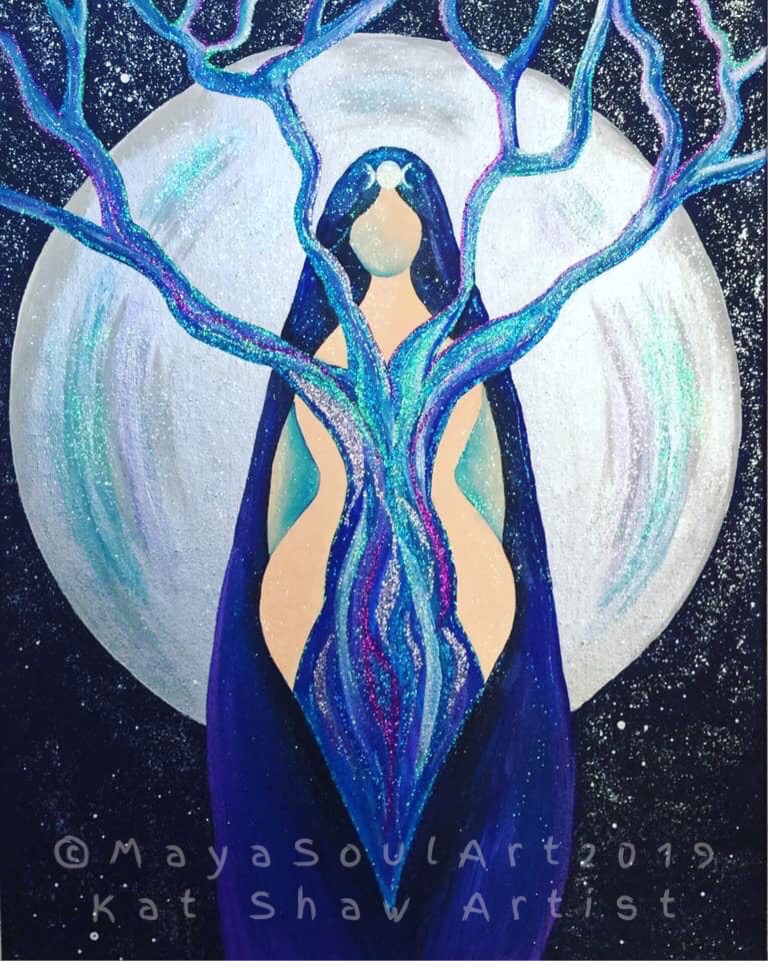 Maturtrix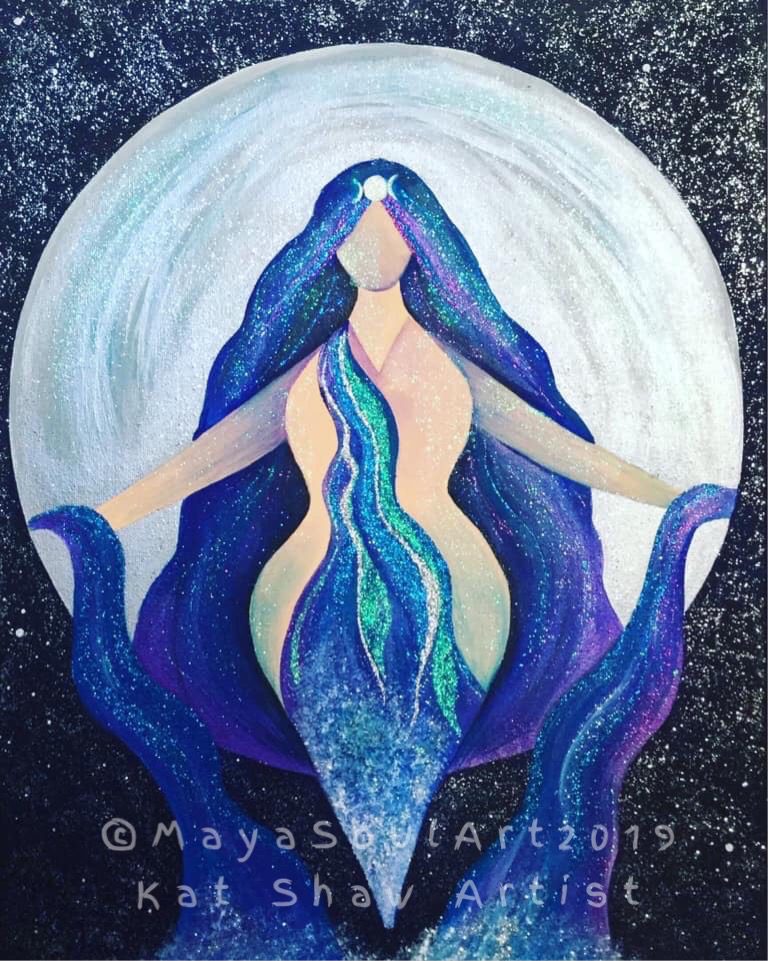 Connectrix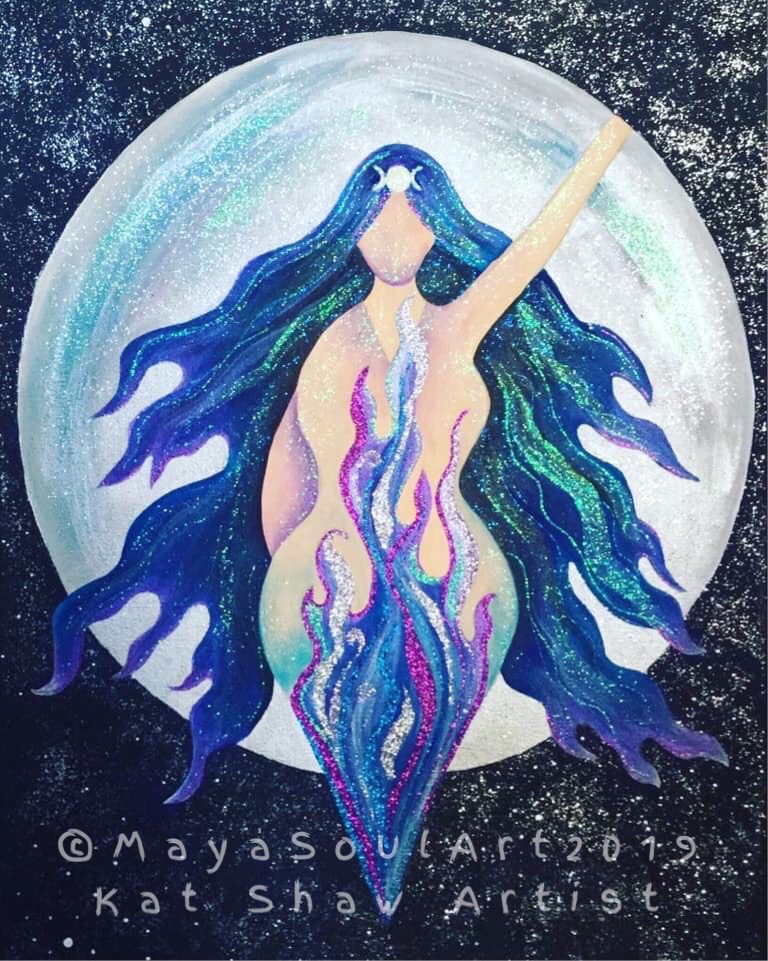 Ignitrix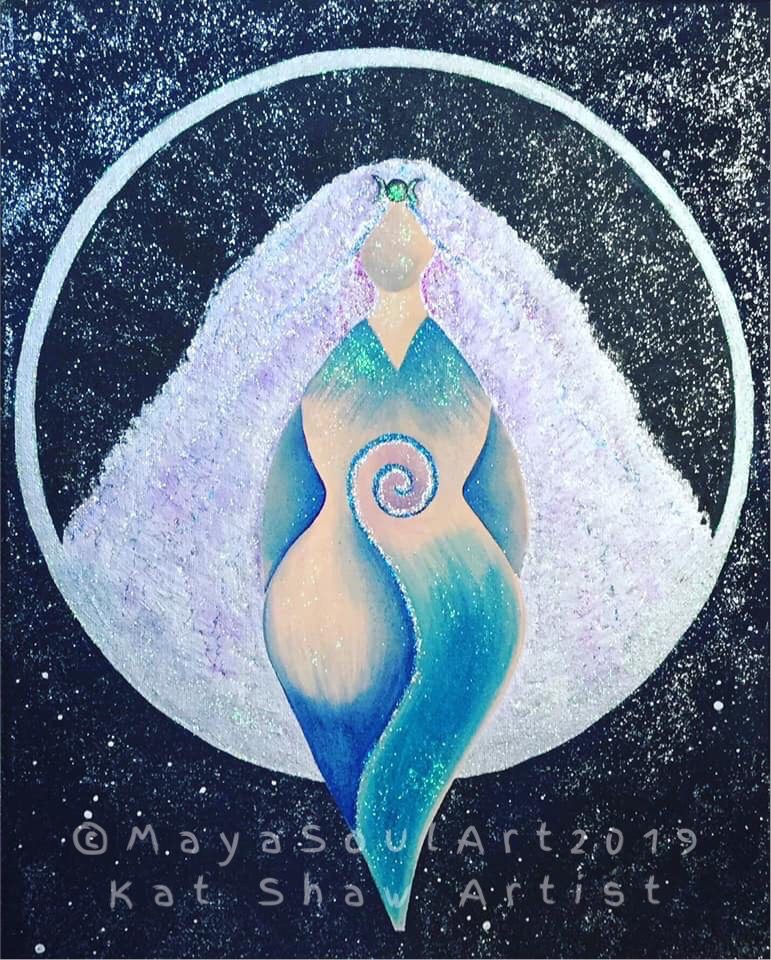 Wisdom Keeper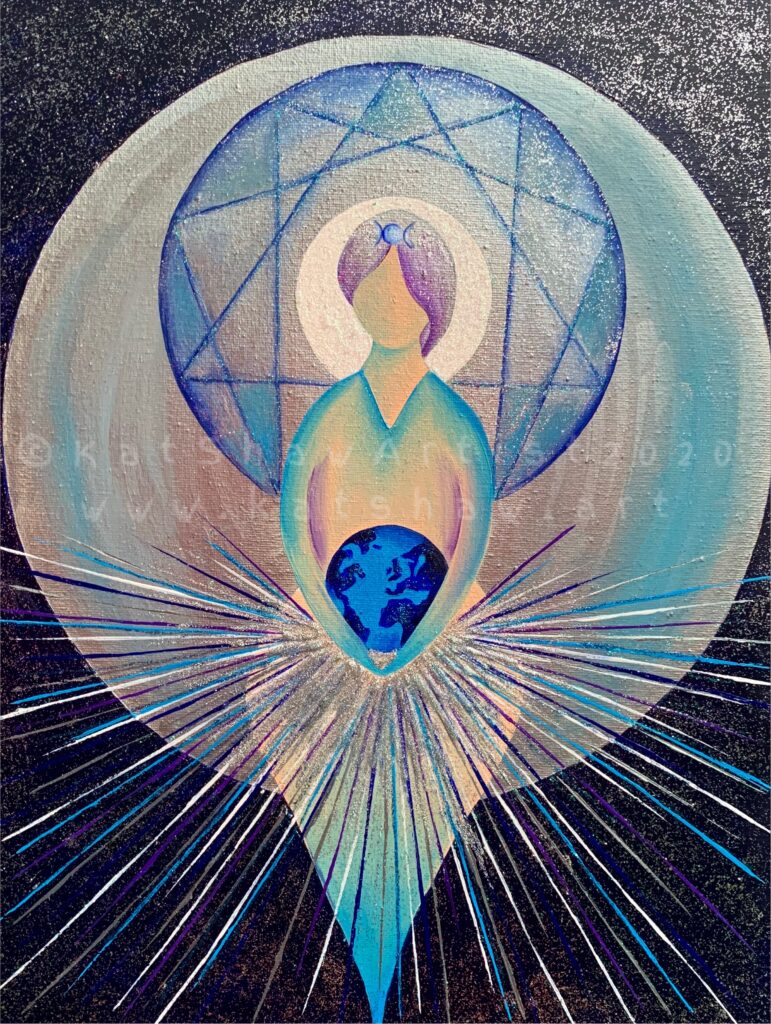 Our Luminary Leader

Endorsement from Dr Lynne Sedgmore CBE:
"Kat's paintings for my Luminary teachings  were perfect and I am thrilled with them.  She has captured the essence of each one of them in a powerful visual expression.  My students love them as they bring important facets of the Goddess Luminary Wheel alive.  Working with Kat was a delight, she is caring, perceptive and deeply intuitive as well as a highly talented artist."