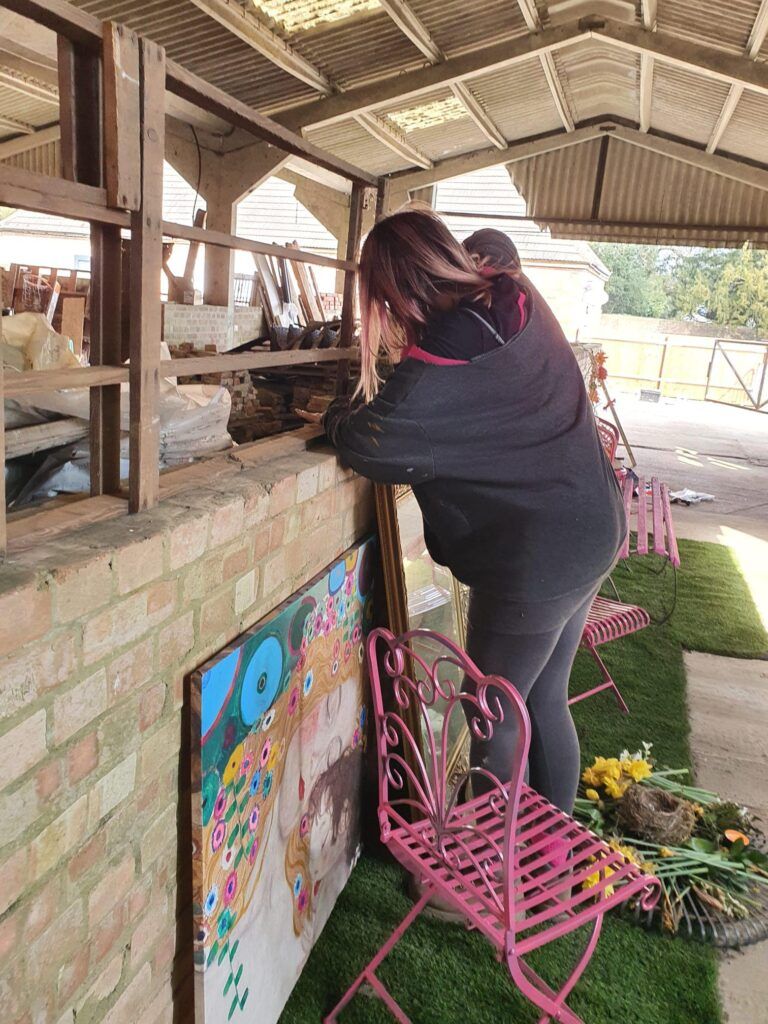 In February 2022, I "moved in" to the barn – amidst every single person thinking I was crazy. But I had a vision and I was being propelled by my need to create a space for sisterhood.
Every single Sunday (and other days during school holidays!) for 5 months I sweated and renovated and cried and moved crap and drilled and painted… and then… she started to take shape.
My beloved caravan "Rose" moved in after 2 months, and the barn space took on a life of her own, breathing in time with me and working with me to become exactly what she wanted.