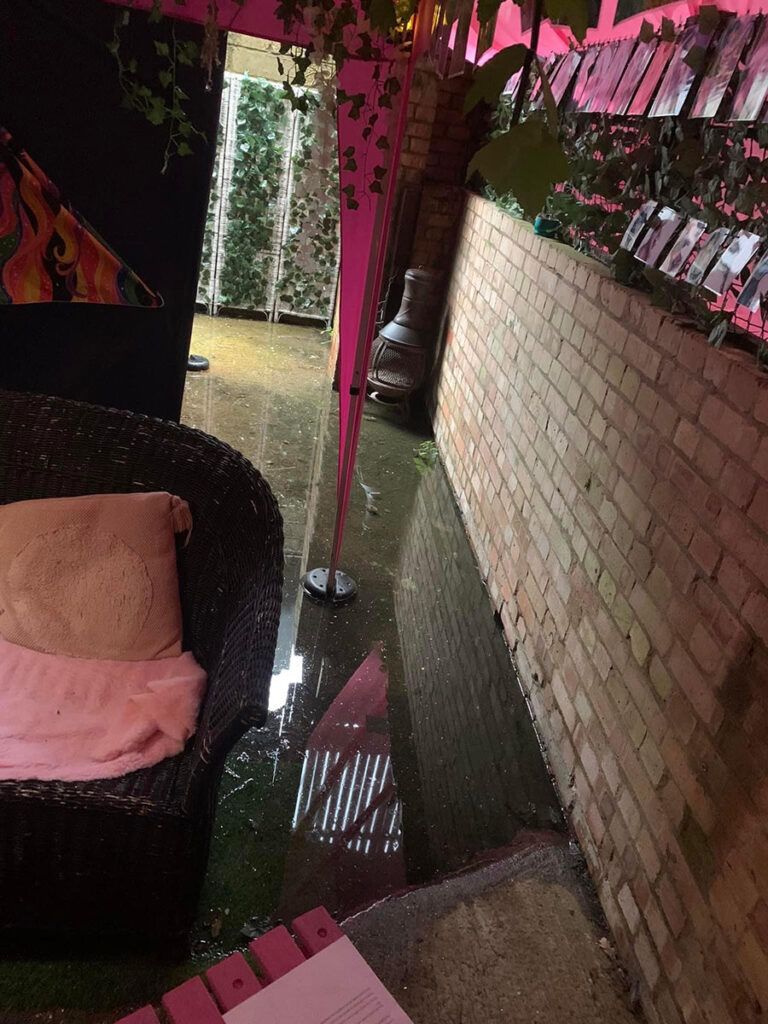 As you will all know, the barn is a collective community space, held by Kat. She has worked tirelessly to create this vital space for women to come together and support each other in sisterhood.
As you will also know, the barn does not have full walls and she is not fully weatherproof – although she is unique, vintage and very loved!
Sadly, she flooded in November 2022, meaning that the workshops and circles have had to be suspended as she is shut down for hibernation over the winter months in order to try and make her more weatherproof and usable. She has come so far since Kat was able to move in in February, with such, such hard work – blood, sweat and tears, and she became a beautiful, nurturing and inclusive space!
Regardless of her being closed, rent still needs to be paid, and some urgent TLC is needed to weatherproof her and ensure that all of the hard work until now isn't washed away. The hope is that not only can we cover her rent and keep her current beauty intact, but also that we can weatherproof her effectively so that she can be open for 12 months of the year moving forwards.
If you feel guided to, please follow the link to be able to donate to the future of the barn. You can make a one-off donation, or become a monthly subscriber.