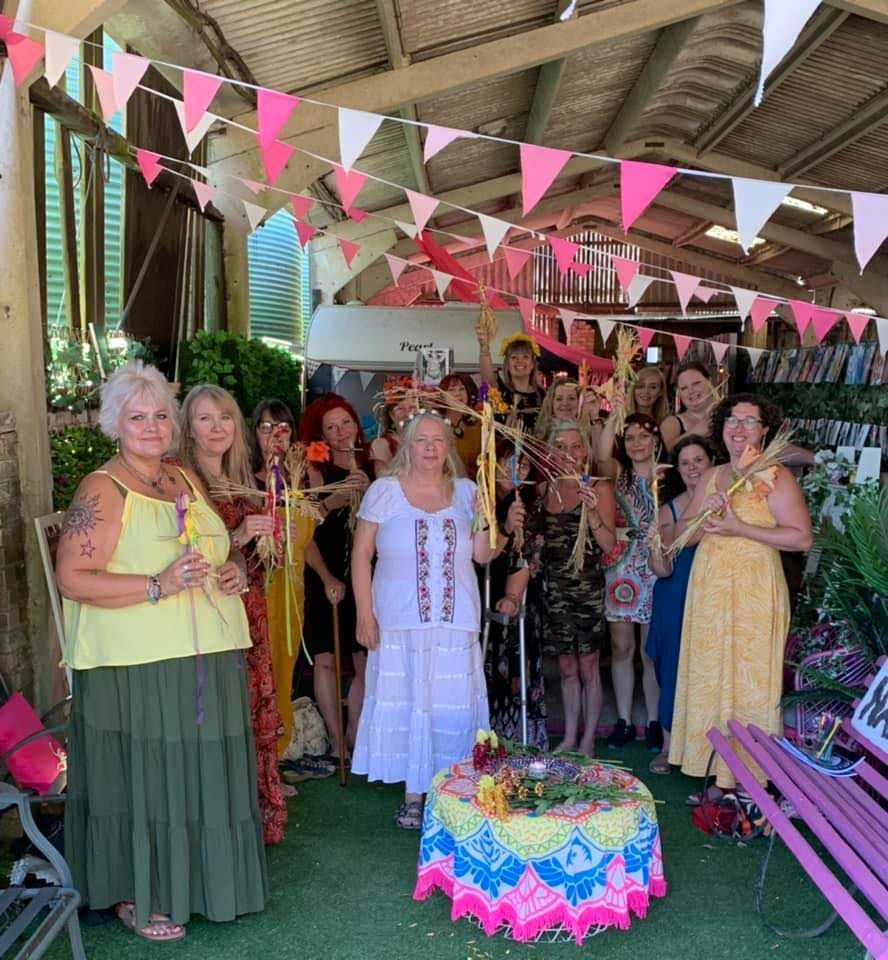 The barn is making herself a force of nature within the world and just getting better and better – welcoming more and more women over her threshold!
There are at least 2 ceremonies every month, plus other workshops and circles – here are a few past, present and future, but the best place to keep up to date with the barn meetings are on the dedicated fb page:
or through my Art fb page:
We have also just received the donation of a lovely gazebo which I intend to make into a calming and loving temple space to relax in – so watch this space! It would be wonderful to see you at the barn soon.
Watch This Space for Upcoming Events in 2023
…and join the mailing list for up to date information. The barn will be opening her gates again early 2023 with a whole host of amazing offerings! Please join us, sisterhood is vital.